Campsite near Bretignolles-sur-Mer
Only 5 km from the 4-star L'Évasion campsite, breathe in the sea air along the coastline, surf at Sauzaie beach, discover the wonderful aromas from the weekly market selling local produce…
Walks and discoveries
The market place is really worth a visit. In the centre of Bretignolles-sur-Mer, it attracts a lot of people, especially as it is a covered market and features famous local personalities.
The beaches: Parée, Sauzaie, Marais Girard, Normandelière, Dunes… Come and enjoy them by staying at our campsite near Bretignolles-sur-Mer!
Also visit the Vendée Miniature Museum and take a walk or cycle along the coast: it's beautiful!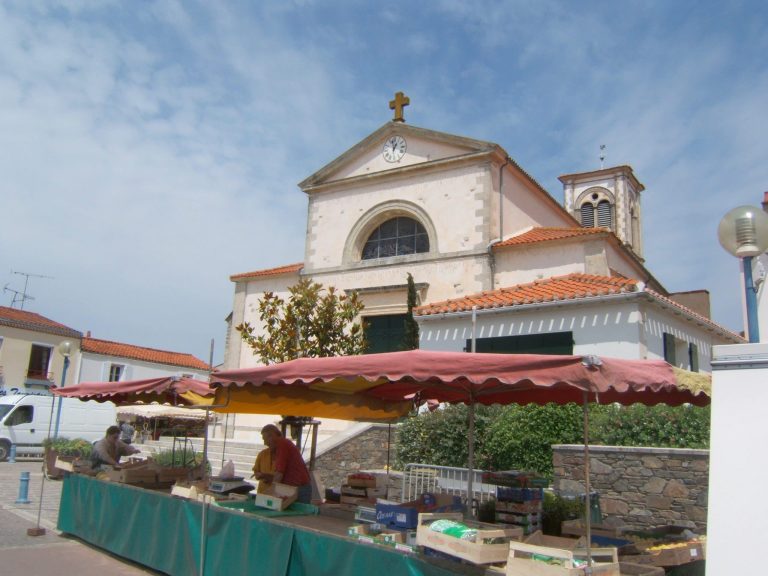 Discover the many beaches
It is possible to reach the beaches by car or by bike… or on foot, if you are a keen walker (5 km minimum)!
Brétignolles-sur-Mer and its beaches

La Sauzaie beach, a very famous surf spot

La Parée beach, pleasant at low tide

Marais Girard beach, ideal for fishing with children

La Normandelière beach


Beaches of the Dunes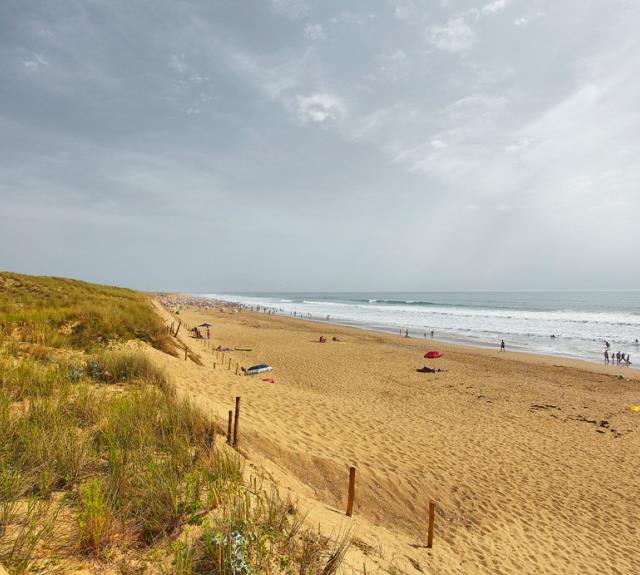 Shuttle in season
To facilitate access to the beach from the campsite, we arrange every year a free shuttle (July-August) to go to the beach of the Dunes between Bretignolles-sur-Mer and Brem-sur-Mer.
Please contact us for any queries on 02 51 22 90 14