Campsite near Ile d'Yeu, a wild paradise for a total change of scenery
The Ile d'Yeu is a small haven of peace located in Vendée on the Atlantic coast. With less than 5,000 inhabitants, this island is ideal for a getaway where the echo of the waves and the beauty of the landscape will charm you. Let yourself be carried away by this green setting and go on a Vendée adventure by staying at our campsite near the Ile d'Yeu.
Whether you are a couple or a family, there is no shortage of activities and places to discover on this magnificent island!
If you like hiking, there are many trails that allow you to explore the island and discover a place with a rich history. Indeed, you will find a medieval site with a castle dating from the Hundred Years War. History lovers will appreciate the many anecdotes that are told about it.
You can go to prehistoric sites with dolmens and stones charged with history. The island has several lighthouses which you can visit and enjoy a wonderful view over the island in all its splendour. As you can see, there's lots to see when you stay on our campsite.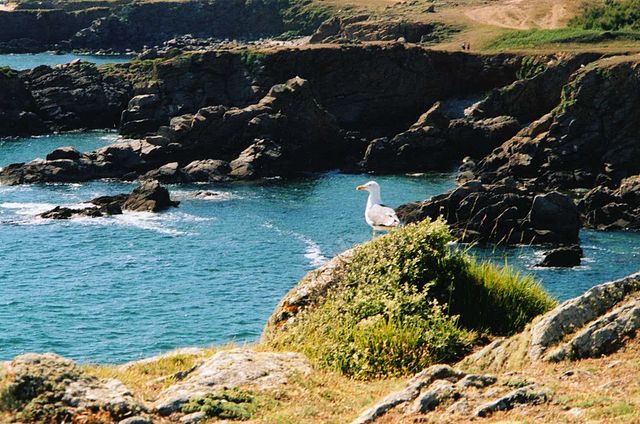 What to do while staying at our campsite
The Ile d'Yeu is a festival island with one festival after the other throughout the year, bringing joy and fun for tourists and locals. Bars, restaurants and cafés are opportunities for relaxed and tasty breaks. You can stroll around and lose yourself in the old streets or go on a shopping spree.
There are several ways to discover the Ile d'Yeu, on foot, by bike, by boat or by Segway for the most daring. Here, everything has been designed for sharing and leisure: golf courses, giant mazes, escape games, water sports and lots of other activities available on the island.
This is a destination that will keep the whole family happy!